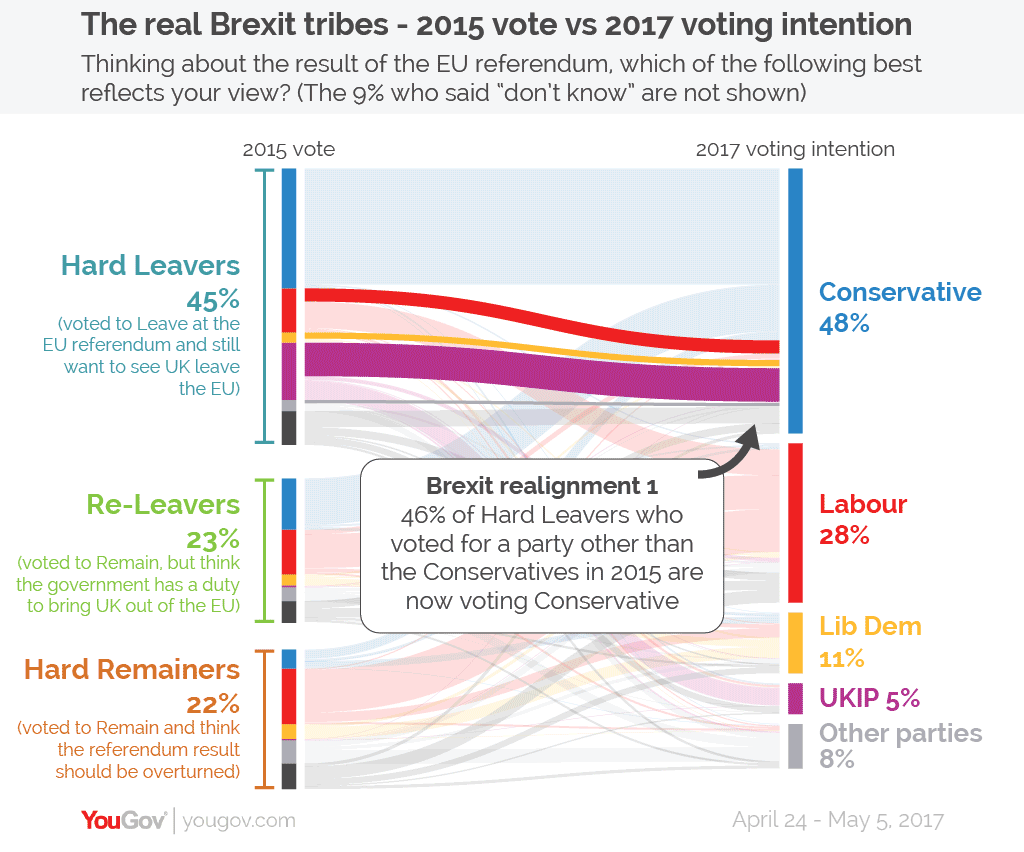 In the eleven months since the EU referendum, it has become a common theme that we are now a nation divided – 52/48. However, while it is true that most people still think they voted the right way last June, when it comes to the composition of the Brexit tribes in the general election, it is not a simple as "Leave" and "Remain".

There is a third group who change the dynamics of EU-related arguments – the "Re-Leavers." These are people who voted to Remain in the EU and many still think that leaving was the wrong decision, but crucially now believe the government has a duty to carry out the will of the British people.

When taking this into account, we can split the country into three groups instead of two: The Hard Leavers who want out of the EU (45%); the Hard Remainers who still want to try to stop Brexit (22%); and the Re-Leavers (23%). The other 9% don't know.

This group means that when discussing Brexit and its implications in the campaign the electorate is not two pools of voters split almost down the middle 52/48. Instead, it is instead one massive lake made up of Leave and Re-Leave voters and one much smaller Remain pond...