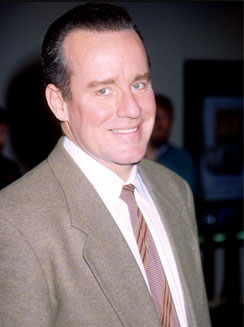 As much as Phil Hartman's work and influence lives on, the Ontario native has so far escaped the kind of mainstream legacy re-appraisal that so many other late standups and sketch players have enjoyed.

You Might Remember Me: The Life and Times of Phil Hartman, which takes its name from the catchphrase of The Simpsons mainstay Troy McClure (voiced by Hartman), aims to right that. The long-overdue appreciation of Hartman's genius, which will be published tomorrow by St. Martin's Press, looks at the arc of his career — from his little-known stints as a rock 'n' roll roadie and album-cover designer to his comedy work with the Groundlings and beyond — as well as the off-stage, off-camera details: Hartman smoking pot, surfing, writing poetry, laughing.

Given his tragic fate, it's tempting to reduce Hartman's personal legacy to a tortured artist with a smiling persona, a man who endured private agony and professional highs but never quite found his star vehicle — despite creating roles that no one else could fill on Saturday Night Live, The Simpsons, and NewsRadio.
h/t
Kathy S.