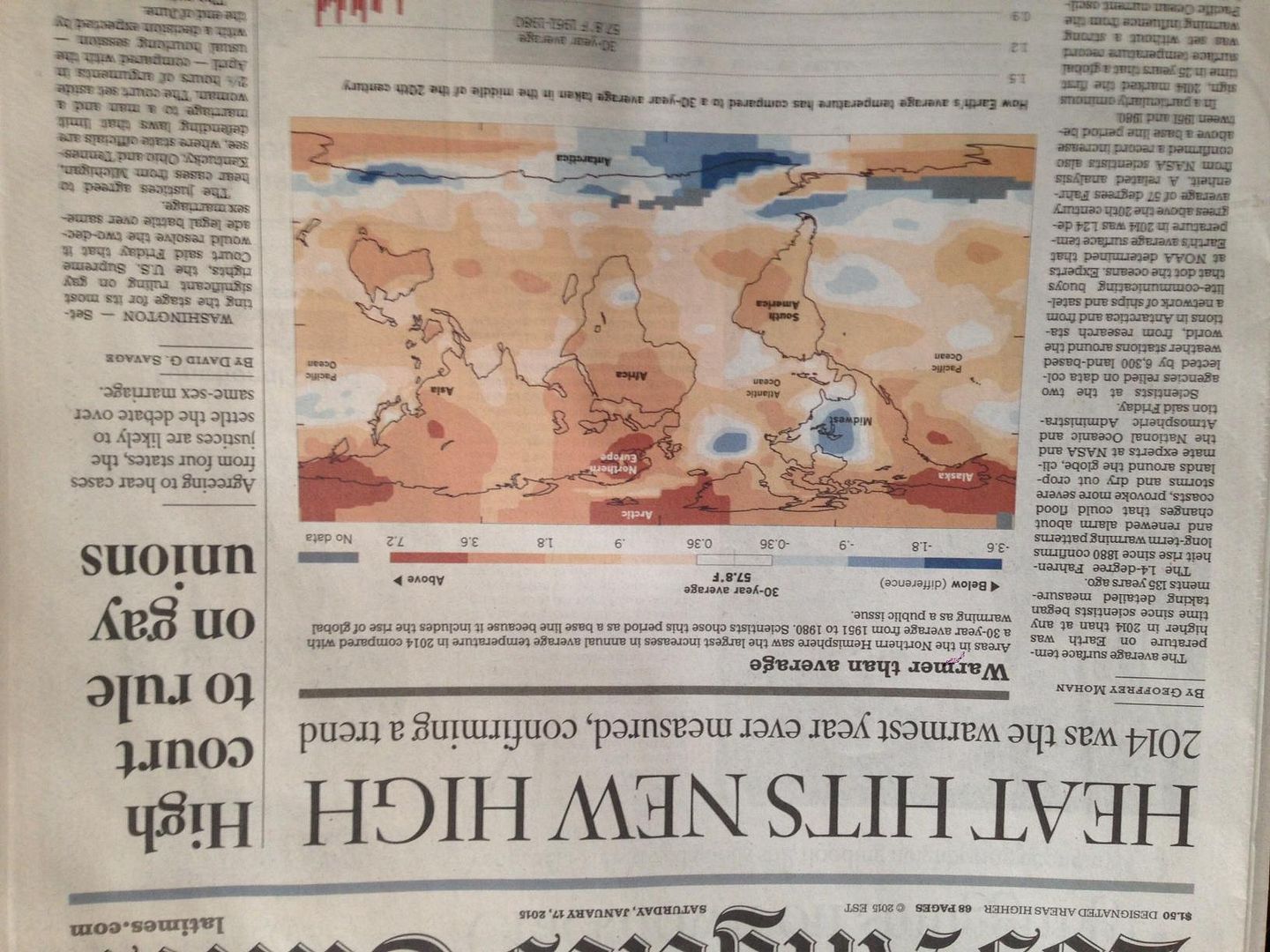 ...In one sense, the breathless stories are correct: 2014 was the hottest year on record — by no more than four-hundredths of a degree. But that's based on surface thermometer records, which are not reliable.





Better measurement is done by satellites, and they indicate 2014 was the third-warmest in the 36 years that satellites have been used to document temperatures.



John Christy, a professor of atmospheric science and director of the Earth System Science Center at the University of Alabama in Huntsville, says the satellite data show that temperature changes since 2001 are "statistically insignificant."...
see also
:
Nasa climate scientists: We said 2014 was the warmest year on record... but we're only 38% sure we were right