Rob Ford released a public letter today in which he clarified his remarks and stated that to his direct knowledge,
The Toronto Star's
Daniel Dale was not taking pictures of his children or property.
I won't be taking legal action against the mayor, and I'm looking forward to getting back to work.
— Daniel Dale (@ddale8) December 19, 2013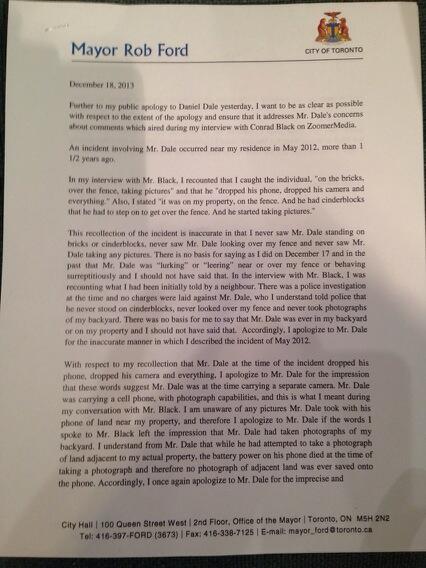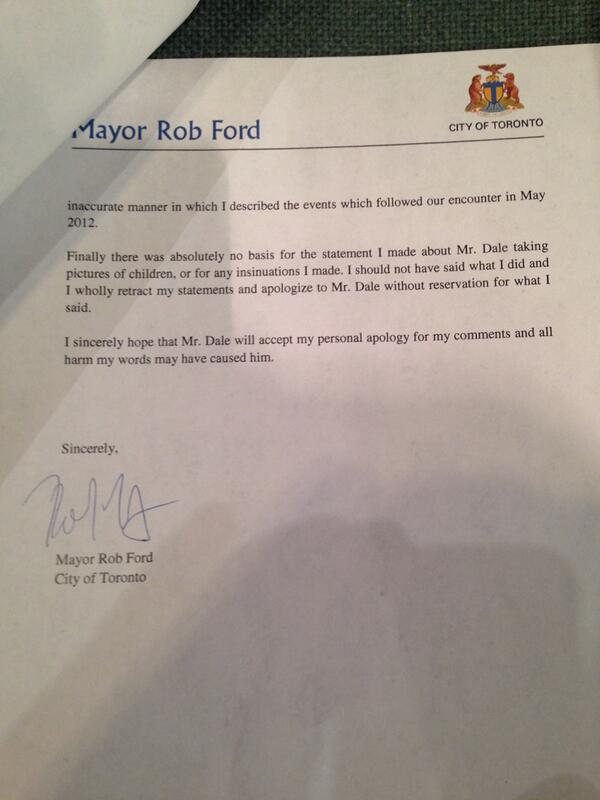 Dale has said the suit against Zoomer Media remains outstanding.